Our teachers are especially trained to facilitate and implement our multidisciplinary curriculum, while establishing roles of guidance, creative learning and discipline.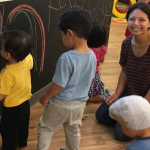 Claudine David – Director
I am the founder and director of Growing Seeds Preschool. I oversee all programs and the preschool's daily operations. I started this school after completing my master's degree in Early Childhood Education from De Paul University. This is my lifelong passion and I'm glad I'm sharing this with your family!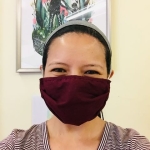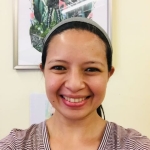 Veronica Norwood – Teacher Assistant for MWF Cohort
Priscilla Sanchez – Teacher Assistant for MWF Cohort
I have been working for Growing Seeds Preschool for less than a year but it feels as though I have been here for years. When I am not here at Growing Seeds, I am in a dance studio teaching part-time. Needless to say, I enjoy making learning fun through the arts of expression, particularly movement. I enjoy working with kids. I love how resilient, intelligent and funny they are! I am grateful for the warm welcome I have received and for the community here and I hope to continue growing with you all!
Mariana Gonzalez – Teacher Assistant for MWF Cohort (Afternoon)
Brianna Kosuth – Lead Teacher for TTh Cohort
Hello my name is Miss Bri!
I have been at Growing Seeds Preschool for 3 years. I completed my undergrad in art education therefore I love assisting students in freely expressing their emotions through creating crafts and artwork. I am very excited each time a student asks me "Miss Bri can we do a project?". Additionally, it is so rewarding to watch a student grow to do something they couldn't do before, whether that be writing their name, sharing a toy, or learning coping skills for anger, frustration, or sadness. I look forward to growing with you and your family.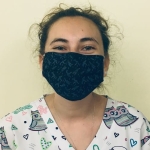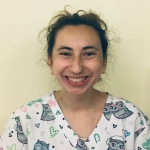 Chloe Besser – Teacher Assistant for TTh Cohort